All Articles:
Bodycount

The Summer of No Games is finally over!
This week, that annual Summer ritual, the release of a new Madden game, continues with Madden NFL 12 (PS2, PS3, PSP, Wii, Xbox 360). Also available this week is the first expansion to The Sims Medieval, The Sims Medieval: Pirates & Nobles, and Bodycount, a wild first person shooter from the creator of Black.
And there's also a ton of family-friendly DS games.
Check out the full list of the rest of this week's new releases after the break. (more…)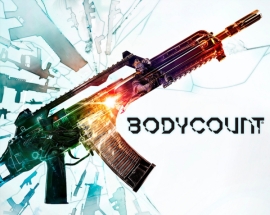 Codemasters has announced an August 30th release date for Bodycount, the wild new first person shooterfrom the creators of Black. In Bodycount, players will be tasked with tracking down the mysterious "Target," a terrorist mastermind that makes other terrorist masterminds look downright cuddly.
However, cuddly is not the word I would use to describe the game's seemingly neverending arsenal of killing implements:
Equipped with a mouth-watering arsenal of weapons, grenades, mines and airstrikes players rip through cover and enemies as they leave no man standing. By performing skill kills, chaining kills and collecting intel dropped by downed enemies, players can unlock a series of upgrades and abilities, including an adrenaline shot, explosive bullets and radar. Every bullet and every body counts, with replayability extended by the scoring of a player's skill in each level which can be compared against online leaderboards in the game's Bodycount Mode.
Bodycount will also online co-op and competetive modes when it's released in August for the PS3 and Xbox 360.