All Articles:
Brink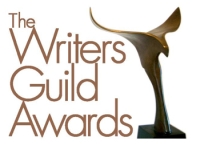 The Writers Guild of America has announced the five nominees who will battle it out for this year's Writers Guild Award for Outstanding Achievement in Videogame Writing.
The Assassin's Creed team at Ubisoft is once again up for a Writers GUild Award thanks to their work on Assassin's Creed: Revelations. The previous game in the series, Assassin's Creed: Brotherhood, won the award last year.
The writing teams behind Batman: Arkham City, Brink, Uncharted 3: Drake's Deception, and Mortal Kombat have also been nominated for the Writers Guild Award.
Turning the Mortal Kombat mythos into a coherent story was quite a feat, so I'm pulling for the team at NetherRealm Studios.
You can see the complete list of nominated writers after the break and check back on February 19 to find out who won. (more…)