All Articles:
Brothers in Arms 4

SAG-AFTRA, a union representing voice actors and stunt performers, authorized a strike against game developers that began this morning. As part of the process, the union has published a list of projects that members are no longer allowed to work on, and it includes several unannounced games.
It wasn't much of a shock to learn that EA Sports is already hard at work on Madden NFL 18 and NHL 18, but listings for Lego Marvel 2 and Brothers in Arms were a bit more surprising (though not unexpected). While WB Games has yet to make any noise about a new Lego Marvel game, Gearbox confirmed the existence of a fourth Brothers in Arms game last year.
A large number of mobile games also make up a large part of the list, as well as a few games that are denoted only by codenames. For example, Take-Two is working on something called "Alligator," while EA is developing games under monikers as diverse as "Odin," "Fearless," "Scorpion," and "Timbits." We may never know what these codenames refer to (they may even belong to games that have already been released), but one of the union's major demands is for developers to be more transparent during the hiring process and to use a game's actual title when contracting with vocal/stunt performers.
Finally, several highly-anticipated 2017 titles will be affected by the strike including Kingdom Hearts HD 2.8: Final Chapter Prologue, Injustice 2, and Crash Bandicoot Remastered. So hopefully the two sides can reach an equitable agreement soon.
UPDATE: A representative from WB Games has informed us that the inclusion of "Lego Marvel 2" in the SAG-AFTRA strike list is actually a reference to Lego Avengers, which was released earlier this year. However, Lego Avengers was announced in January 2015, several weeks before the union's deadline for projects that must be part of the picket line.
I'm not sure why it was included on the list (it's possible the union goofed), but the official line from WB Games is that "Lego Marvel 2" is definitely not a reference to "Lego Marvel Super Heroes 2" or any other unannounced game. That said, I'd be very surprised if WB Games isn't working on another Lego Marvel game, and we'll likely hear more about "Lego Marvel 2" in the future.
Posted in

3DS, Mobile, News, PC, PS3, PS4, Switch, Vita, Wii U, Xbox 360, Xbox One
Tagged

Brothers in Arms 4, Crash Bandicoot, Injustice 2, Kingdom Hearts HD 2.8: Final Chapter Prologue, Lego Marvel Super Heroes 2, Madden NFL 18, NHL 18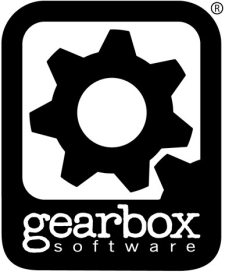 Randy Pitchford has been having a busy week. After confronting fans and critics alike during his Develop Brighton keynote address earlier this week, Pitchford revealed that Gearbox is working on Duke Nukem 5. But who cares about that, because he also said Gearbox is working on an "authentic" new Brothers in Arms sequel.
Speaking to IGN, Pitchford confirmed that work has begun on a new entry in the franchise:
"I feel we have unfinished business there with both the fiction and the history and I'd like to get into that. I spend a lot of time thinking about it," he said. "I think the next Brothers in Arms game has to be authentic and we have been working on that."
The last Brothers in Arms game, Brothers in Arms: Hell's Highway, was released in 2008. Three years later, Gearbox announced Brothers in Arms: Furious 4, a Tarantino-inspired spinoff, at E3 2011. Eventually, the "Brothers in Arms" title was dropped and the game morphed into Furious 4… which further transformed into Battleborn:
"So the thing about that… Furious 4 is not a thing anymore, right? Creative development is a trip. The idea that something that started as a Brothers in Arms game through some absurd convolution ended up as Battleborn is evidence of what's possible."
Much like with the proposed Duke Nukem game, Pitchford says the team will need help in order to make it happen:
"Sadly it takes a lot of resources, energy and money to do what must be done, so it's not something I feel I could completely do alone," he said. "I need good partners for it, so we've been talking to great folks but it's really putting all that together that's the limiting factor. Once we put all the partnerships together in terms of publishing, collaborators and creatives, we can talk about it."
I'm glad we're finally getting another Brothers in Arms game, but I'm not sure if 2015 Gearbox is the same team as 2008 Gearbox. And it might not even happen at all given the company's need for a development partner. So keep your fingers crossed and your helmets strapped.