All Articles:
BurgerTime: World Tour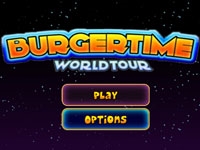 After making stops on the PlayStation Network and Xbox Live Arcade, BurgerTime: World Tour finally found its way to the Wii Shop Channel today.
The condiment compiler will be joined by two other titles:
Maru's Mission (3DS eShop) – Play as the ninja Maru in this action-packed side-scrolling game that will take you on a journey across the world. To rescue his girlfriend, Maru must face a number of mythological monsters.
40-in-1 Explosive Megamix (DSiWare) – Do you like arcade games – puzzles, action and shooting games? Then this is just what you have been waiting for. 40 games in one collection! Choose between classic games like Sudoku, Match-3 and Cooking games, and try out new and completely original fun games in various genres. Amazing graphics and unique features such as high-score tables and unlockable games will provide hours and hours of fun.
BurgerTime: World Tour (WiiWare) – This new version of the arcade classic features an innovative 3D environment and elevated retro game play. Enjoy challenging platform elements, boss characters and more than 20 meaty levels.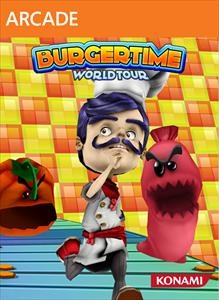 Yes, somebody made a sequel to BurgerTime and it's on the Xbox Live Arcade today. Priced at 800 Microsoft Points ($10), BurgerTime: World Tour promises Avatar support, online play and lots of meaty goodness:
An all-time arcade favorites gets a second helping as BurgerTime World Tour elevates classic gaming to the next-gen universe. Hero Peter Pepper returns and traverses the globe challenging chefs from around the world. Gamers will tackle 50 total levels and boss fights in each of the four environments. For the first time ever, the game will also feature online and split-screen multiplayer modes for four players with online leaderboard and Avatar support. BurgerTime has never been more meaty!