All Articles:
Burnout Crash!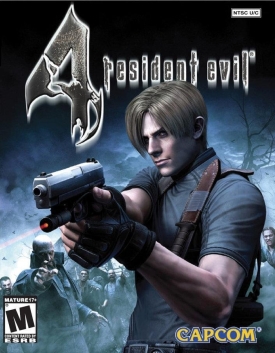 That headline sounds awfully familiar. And it should, as most of the games available in this week's Xbox Live Marketplace were added to the PlayStation Store yesterday as well.
The big new release this week is Resident Evil 4, which is now available in HD for the first time. The high definition port will be part of the XBLM's Games on Demand service, even though a matching retail release never materialized. It'll be joined by downloadable versions of Star Wars: The Force Unleashed II and MLB 2K11.
This week's Xbox Live Arcade additions include the top-down racer Burnout Crash! and the arcade platformer Rotastic.
More information on both of these titles can be found at Xbox.com (Burnout Crash!, Rotastic).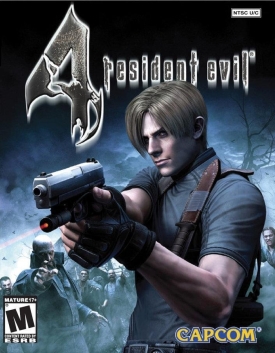 Resident Evil 4 is now available on the PlayStation Store in stunning high definition, so if you never played it on the GameCube, PS2, PC, Wii or iPhone over the years, now's your chance! To further sweeten the pot for PlayStation Plus subscribers, Sony is discounting the game to $9.99 ($19.99 is the regular price) and they're offering up Resident Evil, Resident Evil 2 and Nemesis for free.
If you'd prefer to play a newer game, EA and Criterion have added the top-down Burnout Crash! to the PlayStation Store.
Of course, modern is the exact opposite of this week's PlayStation Store theme. All of the remaining "new" releases are actually downloadable versions of games we know and love including the arcade/Geneis classic Altered Beast, Volition's Saints Row 2, Disney's Bolt and Cubixx HD (an upscaled version of a PSP Mini released in 2010).
The PSP Store gets the same old is new treatment as Atlus's Shin Megami Tensei: Persona 2: Innocent Sin is the sole new release.
You can read all about this week's new releases and game add-ons by calling up the Internet Archive or visiting the PlayStation.Blog.

The ESRB has outed the next game in the Burnout series, Burnout Crash!
In development for the PS3 and Xbox 360, the game's Rating Summary describes the title as having a "top-down perspective" and "cartoony" graphics. Also, players have to dodge "oversized airplanes, tornados, lobster monsters, and UFOs" as they race for the finish line. I don't think it's much of a stretch to declare that Burnout Crash! is likely in devleopment for the PSN and XBLA.
Here's the game's complete Rating Summary:
This is an action game in which players earn points for creating traffic pileups. From a top-down perspective, players initiate crashes by driving 'cartoony' vehicles (e.g., cars, trucks, vans, buses) into busy intersections; multiple crashes trigger score multipliers and rack up large 'bills' of property damage. Each level is accompanied by crashing sounds, small explosions, and vocal encouragement (e.g., 'Cool,' 'Maximum Carnage!'). In some levels, players are instructed to crash into police cars (e.g., 'Crash them before they bust you!'); in other sequences, oversized airplanes, tornados, lobster monsters, and UFOs slide across the screen, destroying any vehicles in their path.