Recent Articles:
Call of Duty: Advanced Warfare
Microsoft is already gearing up for the upcoming holiday season, unveiling a whopping three Xbox One console bundles. Each bundle is sure to scratch the many itches of gamers, whether you're a sports fan, a FPS freak, or a zombie fanatic.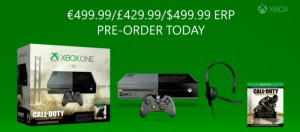 The Xbox One Call of Duty: Advanced Warfare bundle releases on November 3rd, and includes a digital copy of the "Day Zero" version of COD, which gives you early access to the game as well as double XP on November 3rd. The bundle also includes a 1TB hard drive, chat headset, in-game content, and a really sweet-looking console and controller. Retail price is $499.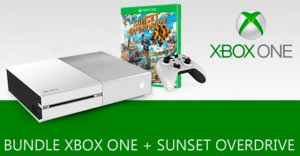 The Xbox One Sunset Overdrive bundle includes the oh-so-sexy white console (and a controller to match), a standard size 500GB hard drive, a chat headset, a digital copy of Sunset Overdrive, and all the bonus content included with the "Day One" edition of the game. This bundle will release alongside Insomnaic's wild-looking game on October 28, and will be priced at $399.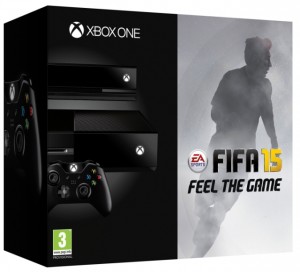 Finally, the Xbox One FIFA 15 bundle includes a digital copy of the game, a chat headset, 14-day Xbox Live trial, and the Ultimate Team Legends Gold Pack. This bundle is set to release on September 25, but will only be available in Europe (for €399.99).
Don't worry American sports fans – you can still get your Madden NFL 15 bundle on August 26th. And interestingly enough, it appears that none of these bundles will include a Kinect sensor. Hmm…