Recent Articles:
Call of Duty: Black Ops II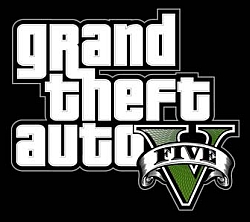 The NPD Group previously declared Call of Duty: Ghosts the best-selling game of December 2013, but Activision's military shooter fell a bit short in the full-year competition. With Ghosts in second place, you might have guessed that Rockstar's Grand Theft Auto V was the best-selling retail game of 2013… and you'd be right.
Sequels and sports games dominate the list, but the universal appeal of Disney allowed Disney Infinity to crack the top ten at #10. At #9, the retail version of the mighty Minecraft: Xbox 360 Edition also made the list.
Here's the complete top ten of 2013′s best-selling retail games:
Best-Selling Retail Games of 2013
1. Grand Theft Auto V (Xbox 360, PS3)
2. Call Of Duty: Ghosts (Xbox 360, PS3, Xbox One, PS4, PC, Wii U)
3. Madden NFL 25 (Xbox 360, PS3, PS4, Xbox One)
4. Battlefield 4 (Xbox 360, PS3, Xbox One, PS4, PC)
5. Assassin's Creed IV: Black Flag (Xbox 360, PS3, PS4, Xbox One, Wii U, PC)
6. NBA 2K14 (Xbox 360, PS3, PS4, Xbox One, PC)
7. Call of Duty: Black Ops II (Xbox 360, PS3, Wii U, PC)
8. Just Dance 2014 (Wii, Xbox 360, Wii U, Xbox One, PS3, PS4)
9. Minecraft: Xbox 360 Edition (Xbox 360)
10. Disney Infinity (Xbox 360, Wii, PS3, Wii U, 3DS)
[Source: Joystiq]
Posted in

3DS, News, PC, PS3, PS4, Wii, Wii U, Xbox 360, Xbox One
Tagged

Assassin's Creed IV: Black Flag, Battlefield 4, Call of Duty: Black Ops II, Call of Duty: Ghosts, Disney Infinity, Grand Theft Auto V, Just Dance 2014, Madden NFL 25, Minecraft, NBA 2K14, NPD