All Articles:
Camping Mama: Outdoor Adventures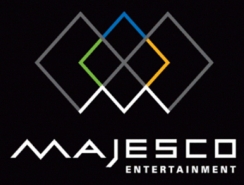 Mama wants to pay attention as Majesco has a hefty slate of games lined up for next week's E3 Expo.
Not surprisingly, the company's E3 lineup is lead by two new games starring Mama: Cooking Mama 4: Kitchen Magic for the 3DS and Camping Mama: Outdoor Adventures for the DS. They also plan to showcase the side-scrolling vampire slaying in BloodRayne: Betrayal (PSN, XBLA) and a sequel to their latest exergaming hit, Zumba Fitness 2 (Wii).
Check out the rest of the E3 lineup from Majesco after the break. (more…)
Posted in

3DS, DS, News, PC, PS3, Wii, Xbox 360
Tagged

BloodRayne: Betrayal, Camping Mama: Outdoor Adventures, Cooking Mama 4: Kitchen Magic, E3 2011, Hulk Hogan's Main Event