All Articles:
Cars 3
WB Games and Avalanche Software have announced that the Cars 3 video game, Cars 3: Driven To Win, will be released for the PS3, PS4, Switch, Wii U, Xbox 360, and Xbox One on June 13.
Taking place after the events of Disney/Pixar's upcoming film, Cars 3: Driven To Win will ask players to master advanced racing abilities such as "Drifting, Turbo, Two-Wheel Driving, Driving Backwards and Side-Bash" as they rise through the ranks of the Piston Cup. Naturally, the game will also feature splitscreen multiplayer for competitive and cooperative modes:
Picking up after the final big race in the film, Cars 3: Driven to Win extends the storyline of Cars 3 with all-new action packed adventures and takes players through a high-speed competition that is filled with both familiar and new faces. Players will be able to join Lightning McQueen and Cruz Ramirez as they prepare to take on rival racer Jackson Storm. The game features more than 20 customizable playable characters including popular heroes from the Cars franchise and next generation racers. Players can also select their favorite race environments from a series of iconic settings from the film, such as Radiator Springs and Florida International Speedway, with over 20 unique tracks to choose from across 13 different locations.
We also got a glance at the first trailer for Cars 3: Driven To Win, and its been embedded above.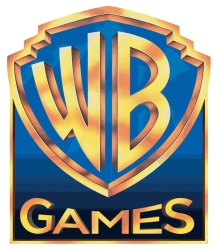 Last May, Disney announced the closure of Avalanche Software and the cancellation of all future installments in the Disney Infinity franchise. However, today, WB Games revealed that they've reopened Avalanche Software and signed a deal with Disney to create a console game based on Cars 3, the next animated film from Pixar.
John Blackburn, the architect behind the Disney Infinity franchise, will once again step up to lead Avalanche Software in its newest incarnation.
"It is a tremendous pleasure to welcome Avalanche Software into our development stable, and we look forward to working with our new team, Pixar Animation Studios, and Disney Consumer Products and Interactive Media to create Cars 3 based on the upcoming film and hugely popular franchise," said David Haddad, the President of WB Games. "The Avalanche talent and technology are a great addition to our group of outstanding developers, and we are excited for this Cars 3 game as well as all of the future games the team will create under John's leadership."
WB Games didn't announce a release date for Cars 3: The Game, but presumably it'll appear on store shelves shortly after the film's June 16, 2017 release date.