All Articles:
Champions Online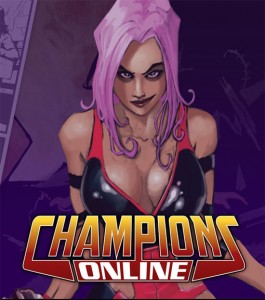 Atari and Cryptic took a bold, if not contemporary venture when they launched Champions Online: Free for All last month, nixing the required subscription for the ambitious MMO and moving to an a la carte model for premium content. It seems to have paid off immensely, as the game's "online concurrent user, unique login and revenue totals" have increased by over 1000%. As a way of saying thank you, the developers have released an XP boost for all players which you can activate from the C-Store tab or here. CEO John Needham said "we're extremely proud of what the Champions team has accomplished with the Free for All launch. It's a pleasure to thank our fans and welcome new ones with this gift."
It's always interesting to see new pricing trends emerge in gaming, and certainly delightful when semi-altruistic endeavors like this pay off for the developers. If you haven't checked out the game, now would be a better time than ever to do so.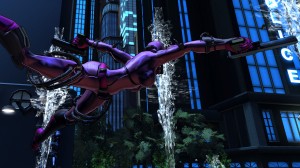 Another MMO has been bit by the free to play bug today, as Atari. and Cryptic Studios release the Champions Online: Free For All update for their lauded MMO title. Essentially, the game itself is intact and free, but things like Adventure packs, items, powers, and costume pieces can be bought from the in-game or web-based C-Store. Existing players can continue, and new players can opt into, regular subscriptions as Gold Members for $14.99 a month with "most" of the game's content as well as some extra features.
Lord of the Rings Online went free to play a few months ago and the team members have boasted extremely positive results with the new business model. With no credit card needed, and the entire game world open to you, there's really no reason for any MMO enthusiast to shy away from this one.