All Articles:
Chivalry: Medieval Warfare

Evolve (PS4) roars onto the PlayStation Store today as Turtle Rock's "4v1" shooter asks players to choose a side between four human Hunters and one massive Monster. It's joined this week by Super Stardust Ultra, a space shooter with a big history on PlayStation platforms; Minutes, "a twisted form of bullet hell" (also Cross-Buy on the Vita); and Unmechanical: Extended, a puzzle platformer staring an adorable robot (also Cross-Buy on the PS3).
Speaking of the PS3, it's now home to the multiplayer medieval brawler Chivalry: Medieval Warfare as well as the "cross-dimensional" space shooter Hyper Void.
Finally, the Vita will receive the fantasy platformer AeternoBlade, and the monkey rhythm game Jungle Rumble: Freedom, Happiness, and Bananas.
More information on all of these games can be found after the break. And, as always, a complete list of this week's new game add-ons and discounts can be found at the PlayStation Blog. (more…)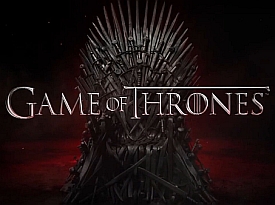 Welcome to this week's Xbox Game Store update, where Xbox One and Xbox 360 owners will get their first chance to try out these new games:
The Crew (Xbox One) -, Ubisoft's multiplayer cross-country racer.
Game of Thrones: Iron From Ice (Xbox One, Xbox 360) – The first episode (of six) in Telltale's Game of Thrones adaptation.
Chivalry: Medieval Warfare (Xbox 360) – The online-only medieval melee game makes its way to consoles for the first time.
Syberia (Xbox 360) – The point-and-click classic comes to HD consoles for the first time.
More details about all of these games can be found after the break. (more…)
Activision has announced they've teamed up with Torn Banner Studios and Mercenary Technology to bring Chivalry: Medieval Warfare to the PS3 and Xbox 360 by the end of the year. The first-person medieval melee game has been a hit on the PC as its sold more than two million copies since its release in 2012.
Chivalry: Medieval Warfare is a fast-paced online multiplayer action game which will have players turning in their guns and grenades for battle axes and swords. Chivalry: Medieval Warfare combines a sharp melee edge and familiar competitive gameplay along with the genuine look and feel of open-field combat in the Middle Ages. Players can choose between one of four classes – Knight, Vanguard, Man-at-Arms and Archer – each balanced to offer a unique set of strengths and vulnerabilities in any given situation. An extensive armory of more than sixty period-authentic weapons, including swords, shields, daggers, maces, axes, javelins, longbows and crossbows, delivers deadly choices for decimating foes.
The debut trailer for the console edition of Chivalry: Medieval Warfare is embedded above.