All Articles:
Chrono Cross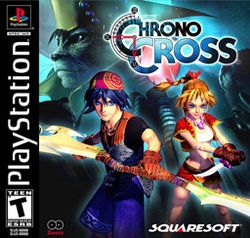 After a month of highlighting games that are "Only On PSN," the PlayStation Store takes a turn backwards in November by focusing on classics both new and old.
The most classic of the classics is Square Enix's Chrono Cross, a bona fide PSone Classic that is now available to download from the Store for $9.99. A pair of PS2 Classics have also been added to the PSN: the military training sim Full Spectrum Warrior and the wild driving of Stuntman Ignition.
As for original PS3 games, Sony has taken three disc-based games (all published by EA) and given them PSN digital releases. Dead Space 2, Fight Night Champion, and Monopoly Streets can now be downloaded direct to your PS3.
Finally, PSP owners will get a chance to download something new this week as well as Sony has added Cars 2: The Game to the PlayStation Store.
More details on all of this week's new releases and game add-ons can be found at the PlayStation.Blog.