All Articles:
Cities: Skylines
Last month, Paradox Interactive teased that Cities: Skylines would soon be available for the Xbox One and Windows 10, and that it would be playable at this year's Game Developers Conference. This morning, the publisher confirmed that the city builder will make its console debut this Spring.
Tantalus Media is in charge of the port, and they've optimized Cities: Skylines for use with a controller. In addition to providing a new way to play Cities: Skylines, both the Xbox One Edition and the Windows 10 Edition will come packed with the After Dark expansion.
Other features players can expect to find in Cities: Skylines include:
Build the City of Your Dreams: Plan road networks, bus lines and parks. Bring on a smog-filled industrial revolution or create a quiet beach town ideal for tourists powered by renewable energy. Bring education, healthcare and safety to your citizens. Build it your way!
Multi-Tiered and Challenging Simulation: Playing as the mayor of your city, you'll be faced with balancing essential requirements such as education, water electricity, police, firefighting, healthcare and much more, along with your city's economy. Citizens within your city react fluidly, keeping you on your toes with ever-evolving demands.
Extensive Local Traffic Simulation: Managing traffic and the needs of your citizens to work and play will require the use of several interactive transport systems… use careful road planning alongside buses, trains, subways, and much more.
Districts and Policies: Be more than just another city hall official! Create a car-free downtown area, assign free public transport to your waterfront, or ban pets in suburbia.
Paradox also released a new trailer for Cities: Skylines, and its been embedded above.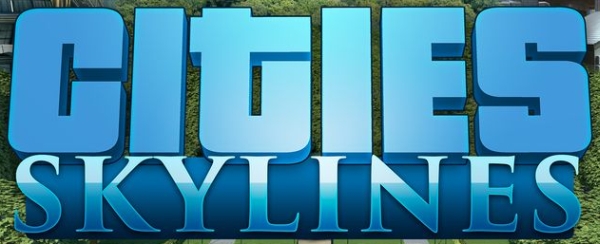 Cities: Skylines has become a blockbuster hit for publisher Paradox Interactive and developer Colossal Order since releasing to a warm reception (and huge sales) in 2015.
But late last week, Paradox confirmed there's still some life left in their city builder, as they told Destructoid that the game's fourth expansion is nearing completion, along with a port for the Xbox One. And both will be playable on the show floor during next month's Game Developers Conference in San Francisco.
It's currently unknown when Cities: Skylines will make its Xbox One debut, but GDC 2017 is set to kick off on February 27.

While the weather outside was frightful, gamers across the globe responded by purchasing a trio of games in droves this Winter. In fact, each game has sold more than one million copies worldwide.
Sony Computer Entertainment announced that Bloodborne has sold more than one million copies worldwide since its March 24. According to the PlayStation Blog, From Software is also hard at work on patch 1.03 to "to reduce certain load times" and add in a few "performance optimizations." They'll also remove that bug that makes the game easier after you've been playing for more than 12 hours.
According to Capcom, they've shipped one million copies of Monster Hunter 4 Ultimate to stores across Europe and North America, so they haven't crossed the seven figure sales figure just yet. But the publisher still plans to celebrate by releasing a free Monster Hunter theme for the 3DS in May.
Finally, Paradox Interactive and Colossal Order have sold one million copies of their city-builder, Cities: Skylines, since March 10. The game has been heartily embraced by sim fans who felt letdown by SimCity, but it looks like its begun to reach gamers of all stripes. I think this Facebook post (which includes a cameo appearance from Dr. Evil) says it all.