All Articles:
Citizens of Earth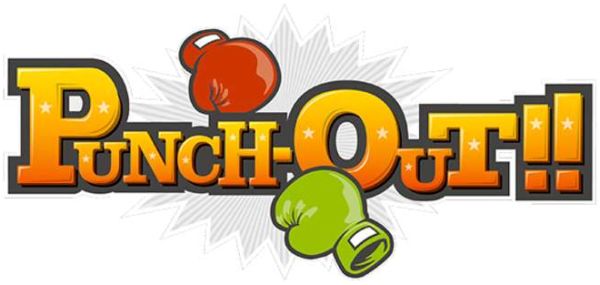 "Dance like a fly, bite like a mosquito."
The Little Mac Amiibo figure may have eluded me (and a lot of other people), but Nintendo is bringing the scrappy little fighter back by adding 2009's Punch-Out!! to the Wii U eShop. Developed by Next Level Games, Punch-Out!! was originally released in 2009 and it perfectly recaptures all the epic video boxing action of Mike Tyson's Punch-Out!! (and a little bit of the slightly more forgotten Super Punch-Out!!).
Throwbacks are a theme in this week's Nintendo Download as players will also be able to download Citizens of Earth, an RPG from Atlus that's partially inspired by Earthbound, and SCAT, a side-scrolling shooter that originally made waves on the NES in 1990. Both games are available to donwload on the 3DS and Wii U.
More information on all of these games (and a pair of other Wii U releases) can be found after the break. (more…)

A mix of re-releases, remakes, and reversions to a simpler time make up this week's PlayStation Store update.
Capcom has released Resident Evil on nearly every platform imaginable over the years and the game's eighth re-release gives the 2002 "REmake" a high definition upgrade and a new widescreen presentation. You can now relive all the thrills and chills of one of the first great survival horror titles on the PS3 or the PS4.
Also available this week is Saints Row IV: Re-Elected, a PS4 update to Saints Row IV. The Re-Elected package includes all of the previously released downloadable content and a graphical upgrade. Its joined by Saints Row: Gat Out of Hell (PS3, PS4), a standalone expansion that asks players to "Shoot The Devil in the Face" to save the President of the United States from Satan.
Speaking of Presidents, Atlus' Citizens of Earth (PS4, Vita) stars the Vice President of the World as he attempts to stop an alien invasion in a colorful RPG that is clearly inspired by the Super NES classic Earthbound. Finally, DNA-based puzzler Splice is now available on the PS3 and PS4 as a Cross-Buy title.
More information on all of these titles (and a few others) can be found after the break. And, as always, the PlayStation Blog is home to a complete rundown of this week's new game add-ons and discounts. (more…)
Sadly, Joe Biden doesn't star in Citizens of Earth. Instead, Eden Industries has created their own slick politician to lead a political party of 40 concerned citizens in their upcoming turn-based RPG. Taking nostalgic cues from Earthbound, and other 16-bit classics, Citizens of Earth asks the Veep to investigate some strange goings-on in his hometown:
The retro-inspired Citizens of Earth pits players as the second-highest-paid bureaucrat in the land. The game begins just after winning a long, drawn-out candidacy, and the VP returns to his hometown for some taxpayer-funded rest and relaxation. But after just one night passes, the VP awakens to find the world gone berserk! As elected official he has two responsibilities: investigate what's caused people to go crazy… and delegate as much of the dirty work as possible. Citizens of Earth has 40 wacky citizens to recruit and send into battle.
The "way-too-jittery Barista, the ever-optimistic Weatherlady, the notoriously skeezy Car Salesman, and the ridiculously shy (and totally real) Sasquatch" are just some of the citizens of Citizens of Earth that the Vice President will be able to command. Eden Industries has promised the game will not include random encounters, but that it will have "hours of bonus content and optional side-quests to explore."
Citizens of Earth will be published by Atlus and will be released as a downloadable title this September for the PC (through Steam), Wii U, 3DS, PS3, PS4, and Vita.