All Articles:
Comic-Con 2012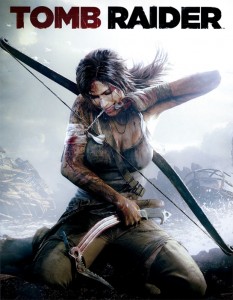 The gay tortoise-owning, tea-loving, goddess of game writing that is Rhianna Pratchett was revealed by Crystal Dynamics to be the lead writer of their Tomb Raider reboot. The game scribe has had a hand in crafting the stories for several well-regarded games in the past including Heavenly Sword and cult classic Mirror's Edge.
"I grew up playing Tomb Raider, uncovering the world's secrets and unearthing its treasures; I have lived and died as Lara Croft, but nothing comes close to the challenge of re-writing her," Pratchett said. "Seldom do we get the opportunity to reimagine and reinvent a legend, so getting my narrative hands on Miss Croft was a once-in-a-life-time opportunity. It was going back to the genesis of video game action heroines and exploring how to make such an iconic character meaningful and relatable for gamers today."
The announcement was made during this past weekend's San Diego Comic-Con, where Pratchett appeared at the Tomb Raider panel alongside the new voice of Lara Croft, Camille Luddington, creative director Noah Hughes, global brand director Karl Stewart and narrative designer John Stafford.
Creativity certainly runs in the Pratchett family as Rhianna's father is Discworld writer Sir Terry Pratchett.