All Articles:
Cooking Mama 5

It's a 3DS bonanza this week in the Nintendo Download.
Square Enix has released Theatrhythm Final Fantasy Curtain Call, the sequel to their fan favorite Final Fantasy rhythm game. Bigger in every way, Curtain Call includes "221 songs and more than 60 characters" to tap away the hours. Another big sequel available this week is Majesco's Cooking Mama 5: Bon Appetit. The fifth helping of Cooking Mama includes more than 60 recipes. And finally, EA Sports has confirmed that FIFA 15 will be available to download through the 3DS eShop on Tuesday, September 23.
Of course, the real big news this week is that the Super Smash Bros. For 3DS demo will be available to all beginning tomorrow. Just in case you were on the fence, Nintendo's got you covered.
More information on all of these titles (including a few more and a trio of new downloadable games for the Wii U) can be found after the break. (more…)

The spotlight is on oddities from Japan in this week's new release report. Chief among them is Theatrhythm Final Fantasy Curtain Call, a sequel to the popular Final Fantasy-based rhythm game for the 3DS. The first printing comes with a special soundtrack CD, so you've ever felt the urge to tap Final Fantasy themes with a stylus, now's the time.
And speaking of sequels to handheld favorites, Majesco is back with a new Cooking Mama game for the 3DS, Cooking Mama 5: Bon Appetit!. Also available this week is Fairy Fencer F, a turn-based RPG for the PS3 from NIS America, and Naruto Shippuden: Ultimate Ninja Storm Revolution (PC, PS3, Xbox 360), the latest game to star the whiskered ninja.
Finally this week, Majesco will release an "Ultimate Edition" of Air Conflicts: Vietnam for the PS4.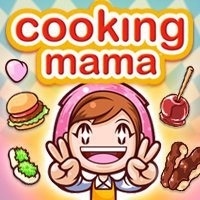 Cooking Mama 5 is set to be revealed this month at Shogakukan's Ciao Summer Festival, according to a report by Siliconera. In development by Cooking Mama Limited, the game will be the second in the series to land on the 3DS. It is expected to launch in Japan this winter, with a Western release likely to follow.
Expect to learn more at Shogakukan's Ciao Summer Festival, which takes place on July 28.