All Articles:
Corpse Party: Book of Shadows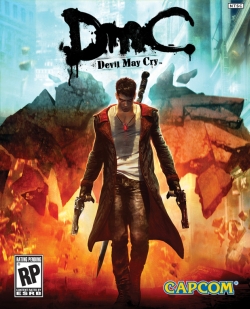 Sony has added five games to the PlayStation Store and… you'll never believe it… one of them is a PSP game!
Corpse Party: Book of Shadows comes to Sony's other handheld and "expands and elaborates" on the 2011 horror game. If you like adventure games and you haven't upgraded to a Vita yet (or even if you have), it might be one to check out. Also available this week is two very different PS3 games focused on total destruction.
DMC: Devil May Cry is a fast-paced prequel to Dante's battle against the demonic hordes. There's gunplay and swordplay and other playful methods of giving a boot to the face of the denizens of Hell. On the other hand, Angry Birds Trilogy is all about flinging fat birds at even fatter pigs and destroying their houses. And you don't even have to huff or puff.
Finally this week is a pair of PS2 classics. The underrated (but loved by many) Siren and the underrated (but loved by many) Disgaea: Hour of Darkness.
More information on all of these games can be found after the break and a complete overview of this week's new game add-ons can be found at the PlayStation Blog. (more…)