All Articles:
Corpse Party
Nintendo is planning a spooky dance party for this week's Nintendo Download.
Kicking things into high gear is the Wii U release of Just Dance 2017 from Ubisoft. Now available to download through the Wii U eShop, Just Dance 2017 will include more than 40 new tracks to test your dancing skills featuring musicians like Justin Bieber, DNCE, and Britney Spears.
Also available to download this week on the Wii U eShop is Lost In Shadow, a moody puzzle platformer from Hudson Soft. Originally released for the Wii in 2011, Lost In Shadow asks players to help a young boy find his missing shadow.
Finally this week, things get a little scary on the 3DS eShop with the launch of Corpse Party. Corpse Party was originally released for the PSP in 2011, and this remake from XSEED adds four additional chapters, redrawn high-resolution character sprites, and new musical arrangements to the adventure game.
More information on all of these games (and the rest of this week's new releases) can be found after the break. (more…)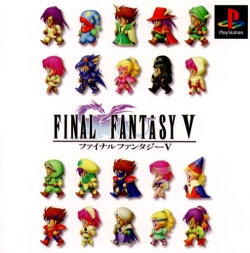 Instead of spending this week eating turkey and shopping for bargains, you could spend it in front of your TV engrossed in one of the greatest RPGs of all time. And thanks to Square Enix, you can do it from the comfort of your PS3 as the publisher has added Final Fantasy V to the PlayStation Store.
PSP gamers will get a chance to download Corpse Party, a supernatural adventure mystery involving murdered elementary school kids and "dozens of grisly, uncensored death scenes." Never sleep again kids! NBA 2K12 will also be available to download for the PSP.
If turn-based RPGs or watching nine-year-olds get slaughtered isn't your thing, a quartet of additional games have been added to the PlayStation Store:
PSN Games
Who Wants To Be A Millionaire ($9.99)
The final answer is "multiplayer fun!" with Millionaire on your PlayStation 3 system. Try to win $1,000,000 by correctly answering multiple choice questions, each worth increasing amounts of money. Seek help for stumper questions via "Ask the Audience", "Double Dip" or "Phone a Friend" lifelines.
Learning With the Pooyoos – Episode 2 ($8.99)
With the PooYoos, a merry band of adorable baby animals, children will have fun while learning the basics for his or her development: numbers, letters, space, colors and more.
PS3 Full Games
Ratchet & Clank: All 4 One $59.99
Ratchet & Clank: All 4 One introduces 4-player co-op to the franchise for the first time. Play together online or offline as the greatest heroes (and villain) in the universe form the unlikeliest team in this humorous adventure blending high-powered gameplay with astounding cinematic visuals.
Call Of Duty 4: Modern Warfare ($19.99)
Call of Duty 4: Modern Warfare arms gamers with an arsenal of advanced and powerful modern day firepower and transports them to the most treacherous hotspots around the globe to take on a rogue enemy group threatening the world.
Hit up the PlayStation.Blog to learn more about these games, a huge Fall Sale, and all of this week's new game add-ons.