All Articles:
Darkspore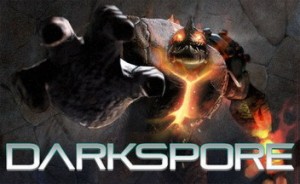 Mike Perry, executive producer at Maxis, recently told GameRant that Darkspore could be coming to consoles if the demand was high enough. Apparently, it's been in the cards for a while, as a developer resume spills the beans on a PS3 and Xbox 360 port.
Jordan Patz' resume (now changed), claimed he "worked with Maxis to modify Darkspore for release on Xbox/PS3." EA has given its predictable "no comment," but expect more information to surface soon.
I gotta say, it's become pretty commonplace now for unannounced titles to blow their cover from developer resumes. Don't the publishers put something in these peoples' contracts about this stuff?

After one of the biggest release weeks ever, the month of Apirl closes out with a wimper. EA's action RPG Darkspore is the only new release of note and it heads a very short and uneventful list.
You can check out the full list of the rest of this week's new releases right here to see for yourself:
PC
Wii