All Articles:
DC Comics Legends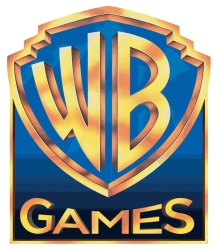 After yesterday's Mortal Kombat X announcement, WB Games is ready to unveil a few more mobile titles they've got in development including a new Batman game, a DC Comics crossover, and yet another Game of Thrones adaptation.
Developed by Turbine, Batman: Arkham Underworld is a villain simulator that tasks players with building a hideout and recruiting an army of henchmen. Players can use this army of mooks to take over turf in Gotham and maybe even take on The Batman himself. A beta test is currently scheduled for later this year, and prospective players can sign up at the game's official website.
On the other hand, DC Comics Legends is an RPG in development at WB Games San Francisco that will ask players to select a team of superheroes to do battle with an evil plot for world domination.
Finally, WB's Game of Thrones game is currently untitled, but it too is in development at Turbine. It's being described as a "combat strategy game" and players will have to "join an alliance, rise to power, and then try to take the Iron Throne."
In addition to Mortal Kombat X, all of these games will join the previously announced Lego Batman: Beyond Gotham in WB's upcoming mobile lineup. More details on all of these titles can be found after the break. (more…)