All Articles:
De Blob 2

THQ Nordic launched a remastered re-release of De Blob for the PS4 and Xbox One towards the end of last year, and it'll be followed by a De Blob 2 re-release on both platforms later this month. But yesterday, the publisher confirmed that De Blob, and its sequel, will also be available for the Nintendo Switch sometime in 2018.
De Blob was originally released for the Wii all the way back in 2008, and it was followed by De Blob 2 in 2011. Like Nintendo's Splatoon, both games feature a big splash of color as the titular hero must bring color back to a monochromatic world:
De Blob
The evil I.N.K.T. Corporation has declared "Color is a Crime!" and leeched Chroma City of all its beauty and interest. The race to rescue Chroma City has just begun, and only De Blob can save the world from a black-and-white future with his unique abilities to color the world back to life.

De Blob 2
Comrade Black is back and so is his war on Color. There will be no stopping him or his brainwashing new cult from taking over Prisma City-that is, until De Blob comes back to re-ignite color revolution!

De Blob 2 is a platformer which utilizes unique painting functionality as the main game mechanic along with classic platforming actions and low gravity space. Set a few years after the events of the first De Blob game, action in De Blob 2 revolves around another attempt to wipe all colorful individuality from Prisma City and its residents. It's up to the player to join the Color Underground and bring color back to the world. Features include: multiplayer support, 12 new single player levels, new power-ups and epic boss battles.
Hopefully we'll learn more about De Blob and De Blob 2's Switch debut soon.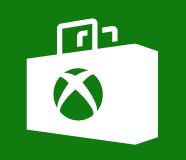 Today's Xbox Games Store update adds three new releases to Microsoft's digital storefront and they are…
Giana Sisters: Twisted Dreams – Director's Cut (Xbox One), an updated version of the side-scrolling platformer that was originally released for the PC in 2012 and on the Xbox 360 last year.
Battle Academy (Xbox 360), a turn-based strategy game set within the European Theatre of World War II.
De Blob 2 (Xbox 360), a colorful platformer originally published by THQ in 2011 is now available to download.
More details about all three games can be found below.
Xbox One Games

Giana Sisters: Twisted Dreams – Director's Cut ($14.99)
Dash through tricky levels and transform the whole world at will in this fast-paced award-winning platformer. Giana Sisters: Twisted Dreams – Director's Cut combines graphics that pack a visual punch and tight controls with the challenge of retro era platforming. Fluidly morph between two dynamically different dream worlds to solve puzzles and combat grueling enemies and bosses.

Xbox 360 Games

De Blob 2 ($19.99)
Blob's origins are mysterious, but he rolled up at the right place and the right time to be the hero that the Color Underground was looking for. Music surrounds him and color energy flows through him; with his touch Blob can literally make the world a better place. Blob represents individuality and determination. Blob is good hearted but lazy. He is often late, but he always comes through.

Battle Academy ($29.99)
The only true World War II turn-based strategy game playable on a console. Battle Academy is a real classic. Approachable, absorbing and with a unique visual approach, it's a game that pulls you in with its intuitive design and its compelling gameplay. Firepower is only one of the key elements that will allow you to succeed: keeping the morale of your men high, planning on cunning tactics and a fine balance in the use of infantry and armoured units are also vital to win. You will select and take the lead of a number of units across a huge variety of campaigns and nearly 100 scenarios! The countless number of missions ranges from the invasion of France all the way to the what-if Sealion campaign where the German troops try the invasion of England.

Two pairs of heavyweights in their respective genres go head-to-head in this week's new releases.
First up, we have the launch two major first person shooters… Sony's continued fight against the Helghast in Killzone 3 (PS3) versus Epic Games' latest fragfest, Bulletstorm (PC, PS3, Xbox 360). Don't forget, the Xbox 360 version of Bulletstorm comes in an "Epic Edition" that inlcudes a few in-game goodies and access to the Gears of War 3 beta.
The next fight is a little less high profile (and both games come from the same publisher), but in a battle between handheld RPGs… Atlus is bringing Radiant Historia to the DS and also bringing Ys I & II Chronicles to the PSP.
Standing alone is THQ's De Blob 2 (DS, PS3, Wii, Xbox 360), which would probably be a unique title at any time of the year.
The full list of the rest of this week's new releases can be found after the break. (more…)
Posted in

DS, News, PC, PS3, PSP, Wii, Xbox 360
Tagged

Bulletstorm, De Blob 2, Killzone 3, Radiant Historia, Ys I & II Chronicles