All Articles:
Dead Nation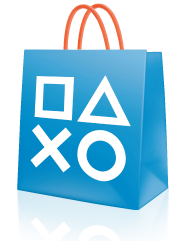 Sony dumped another huge pile of games onto the PlayStation Store yesteday. Let's start digging through the goodies…
Square Enix has officially launched the PS4 version of their MMO, Final Fantasy XIV: A Realm Reborn. It is available in a standard edition and a Collector's Edition. And speaking of special editions, Ubisoft has added Trials Fusion to the store and it is also available in two editions on the PS4 (a standard edition and a Deluxe Edition, which includes the Season Pass).
Board games were also big in yesterdays update as Backgammon Blitz is now available for the PS3, PS4, and Vita (sorry, there's no Cross-Buy option). If you're looking for more brainteasers, Pure Chess and That Trivia Game were both released for the PS4.
What else… a little over six months after its retail release, Quantic Dream's Beyond: Two Souls is now available to download for the PS3. Meanwhile, EA Sports has made 2014 FIFA World Cup Brazil available to download for the PS3 on the same day as its retail release. And Vita owners will surely want to know that Dead Nation has finally come to Sony's handheld.
We're barely scratching the surface of this week's PlayStation Update. More information about all of this week's releases can be found after the break and a full rundown of this week's new game add-ons can be found at the PlayStation Blog. (more…)