All Articles:
Deadliest Warrior: Legends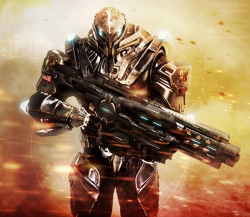 Sony has performed the weekly update on the PlayStation Store and PS3 owners can look forward to four new games today.
First person shooter fans might want to look into Section 8: Prejudice while fighting game fans may want to examine Deadliest Warrior: Legends. This week also sees the release of the final episode in Telltale's sequel to the Back to the Future films, Back to the Future: Episode 5 – OUTATIME. Finally, Sega is bringing the arcade classic Golden Axe to the PSN.
Also available this week is Move.Me, an application that will help developers build their own PC games that make use of the PlayStation Move controller.
Head on over to the PlayStation.Blog for more details on all these titles and a complete listing of this week's entire update.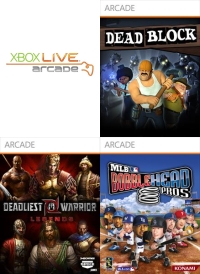 As the 2011 Summer of Arcade approaches, Microsoft has opened the Xbox Live Arcade floodgates and added three titles to the service today.
Dead Block goes all Night of the Living Dead on us as three survivors are trapped in a house with the zombie horde banging on the door. But instead of shooting their way out, this trio must barricade themselves inside and set traps for the unstoppable undead.
Deadliest Warrior: Legends is the sequel to last year's XBLA fighting game and features a new assortment of historical personages battling it out for historical bragging rights. Dracula versus Braveheart, why didn't I think of that?
Finally, Konami brings their cartoony take on the national pasttime, MLB Bobblehead Pros, to the XBLA just in time for next week's All-Star Game.
All three games have been priced at 800 Microsoft Points ($10) and more information on each title can be found after the break. (more…)