All Articles:
Demon Gaze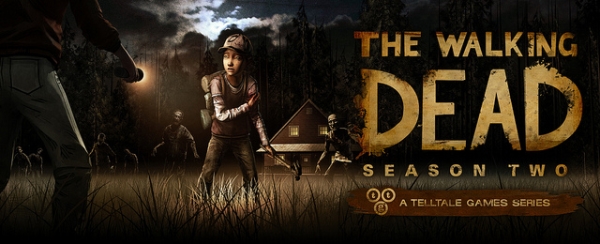 The dead walk on the PS Vita this week as Telltale Games has released the first two episodes of The Walking Dead: Season 2 on Sony's handheld. As with the PC and console editions, each episode is individually priced at $4.99 while the five-episode Season Pass is a steal at $19.99.
Other games available this week include:
Octodad: Dadliest Catch (PS4), the only undercover octopus game on the market today.
Cel Damage HD (PS3+PS4+Vita Cross-Buy), a new remake of a car combat game that used to be exclusive to the GameCube.
Soul Calibur: Lost Swords (PS3), a free-to-play take on the popular fighting franchise.
Demon Gaze (Vita), another dungeon-crawling RPG from NIS America.
Hit the break for more on all of this week's new releases (including a few not listed above) and head on over to the PlayStation Blog for a complete rundown of this week's new game add-ons. (more…)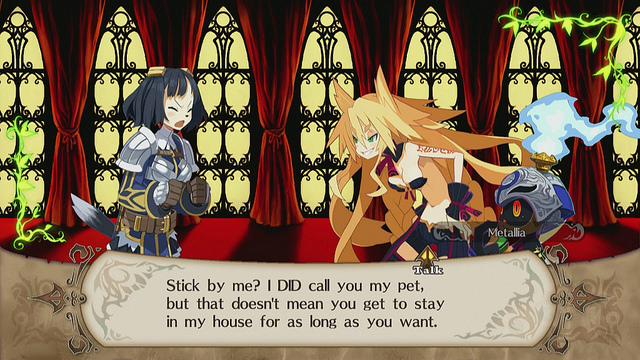 NIS America announced their 2014 release schedule last week, and there's plenty for all you doods out there! President Souhei Niikawa came out with a Prinny hat on and thanked the press for their support. He went on to say that NIS is currently working on a game for the PlayStation 4, and that the full details would come out at the Tokyo Game Show later this year. After that, NIS showed trailers showcasing NISA's upcoming projects…
Disgaea 4: A Promise Revisited, for the Vita, is a portable remake of the PS3 RPG.
Danganronpa 2: Goodbye Despair, also for the Vita, is a sequel to the recently released school-set RPG.
Demon Gaze, a first-person RPG for the Vita.
Hyperdimension Neptunia Producing Perfection, an "idol simulation" based on the popular RPG series based on personalities from the game industry.
Battle Princess of Arcadias is a side-scrolling brawler for the PS3.
Fairy Fencer F is a turn-based RPG from Compile Heart for the PS3.
Mugen Souls Z is another RPG from Compile Heart for the PS3.
The Witch and the Hundred Knight is an action RPG that will be available for the PS3 on March 25.
As always, it's a huge list of quirky games, each with their own niche following.
For full details on all of these games, check out the PlayStation Blog. Or, if you just want to see the latest screenshots, check out a Flickr gallery set up by Sony.