All Articles:
Disgaea: Hour of Darkness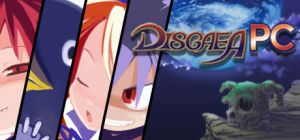 NIS America has announced that Disgaea: Hour of Darkness, which was originally released for the PS2 in 2003, will finally make its way to the PC (via Steam) in February 2016.
Now known as Disgaea PC, the first game in the strategy RPG series will receive a complete makeover for its PC debut. NIS America will add in the bonus content created for the Afternoon of Darkness DS/PSP port, an updated UI, new textures, and keyboard/mouse support. Finally, Steam features such as Achievements, Cloud Saves, Badges, and Trading Cards will all be included in Disgaea PC.
A price for Disgaea PC has yet to be announced.