All Articles:
Doom (1993)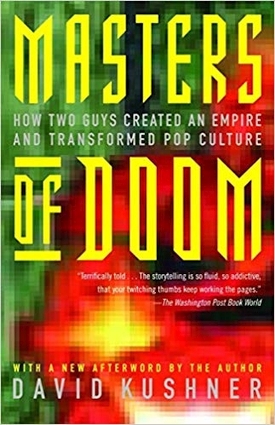 David Kushner originally published Masters of Doom back in 2003, and the book-length exploration of id Software's early days became an instant hit with readers everywhere (it even spawned a quasi-sequel in 2012 with Jacked: The Outlaw Story of Grand Theft Auto). And now, more than 15 years later, Variety is reporting that the USA Network is looking to adapt the story as part of a new anthology series focused on video game history:
Masters of Doom is the amazing true story of the Lennon and McCartney of video games: John Carmack and John Romero. Together, they ruled big business. They transformed popular culture. And they provoked a national controversy. More than anything, they lived a unique and rollicking American Dream, escaping the broken homes of their youth to co-create the most notoriously successful game franchises in history—Doom and Quake—until the games they made tore them apart.
As of right now, no one has agreed to play Romero or Carmack, but we do know that James Franco will executive produce the series with his brother Dave. Both siblings worked on The Disaster Artist with writer Tom Bissell, and the three will be teaming up again for Masters of Doom. Bissell, who also wrote the book Extra Lives: Why Video Games Matter, will serve as a writer and executive producer on the show.
USA Network wants to create a pilot for Masters of Doom before agreeing to air the series, but hopefully the story of gaming's two most famous Johns will come to television sometime soon.