All Articles:
Doom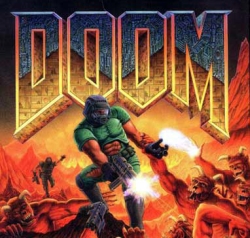 John Romero is at it again. The Doom co-creator recently returned to one of his earliest successes with "Phobos Mission Control," a brand new WAD for Doom that replaces the "Command Control" map (E1M4). Available to download now through Romero's Dropbox account, here's what the developer had to say about the new map:
With the Toxin Refinery in the rear-view, you make your way to Phobos Mission Control where the computers crunching the data from the Phobos Anomaly are located. You need to use them to gain access to the Phobos Lab, but remember hearing that the computers were tied into all areas of the installation and that you never knew when the environment around you would change. You need to keep your eyes alert to all movement – this place is not what it seems…
According to Romero, "Phobos Mission Control" isn't as hard as his previous new map, "Tech Gone Bad," and was created as another warm-up for the newly announced Blackroom. However, the developer "paused" Blackroom's Kickstarter campaign earlier today to create a playable demo of the game for potential backers.
If you want to see "Phobos Mission Control" in action, check out a gameplay wakthrough embedded after the break from YouTube user "Doom Video Vault." (more…)