Recent Articles:
Dragon Age: Origins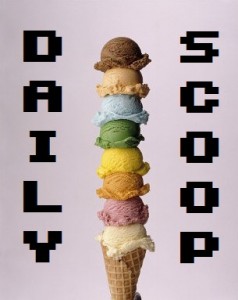 We've got three serious releases today: Diablo II, Game of Thrones, and Max Payne 3. Which of these games are you spending your hard-earned money on, and giving all of your time to? My answer is obvious: Diablo III. Though I do really like Max Payne… no! Don't look back!
Let's see, what are the deals today? Well, Amazon's got Gears of War 3 on sale for $39.99. And Target has a plethora of games on sale in their video game deals event. Check out page after page of deals, including Dead Rising for $14.99, Dead Space 2 for $19.99, Dragon Age Origins: Ultimate Edition for $14.99, Mass Effect 3 for $39.99, and Uncharted 3 for $29.99. Scoop those deals up!
One gaming-related shirt for you today… (more…)
Posted in

Daily Scoop, News, PC, PS3, Xbox 360
Tagged

Dead Rising, Dead Space 2, Diablo III, Dragon Age: Origins, Game of Thrones, Gears of War 3, Mass Effect 3, Max Payne 3, Uncharted 3: Drake's Deception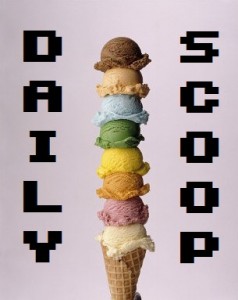 Wow. In just one day, Cipher Prime got the last $11,000 they needed to fund their new game, Auditorium 2: Duet. Thank you, Internet! For being a place that does have some good people left in it.
What else is up today? I'm glad you asked. Amazon's Deal of the Day in video games is Activision's James Bond 007: GoldenEye. Today only, this Wii game is 50% off at just $14.99. Scoop it up!
Amazon's also having an amazing buy two games, get one free sale. I kind of want to get Chrono Trigger for the DS, and maybe Dragon Age: Origins and Elder Scrolls IV: Oblivion for the PS3. But I also want Touch My Katamari and Uncharted: Golden Abyss for the Vita, as well as Kirby's Epic Yarn for the Wii. Whew. That's a lotta games!!
On the t-shirt tip, I've just got one shirt for you… (more…)
Posted in

Daily Scoop, DS, News, PS3, Vita, Wii
Tagged

Chrono Trigger, Dragon Age: Origins, Elder Scrolls IV: Oblivion, GoldenEye 007, Kirby's Epic Yarn, Touch My Katamari, Uncharted: Golden Abyss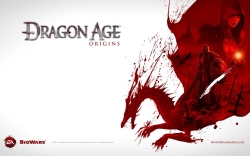 It's Tuesday and Sony has added three new games to the PlayStation Store today.
Leading things off is a downloadable version of BioWare's Dragon Age: Origins ($29.99). Also available this week is Namco Bandai's Galaga Legions DX and THQ's Warhammer 40000: Kill Team ($9.99 each).
PlayStation Plus subscribers will also be treated to a good week as the PSN game Crash Commando and PSone Classic Destruction Derby are both available for free.
A complete list of all of this week's additions to the PlayStation Store can be found at the PlayStation.Blog.