All Articles:
Duke Nukem 5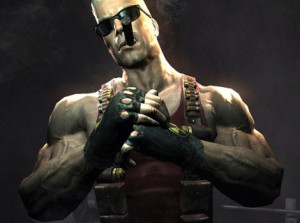 Gearbox CEO Randy Pitchford gave the opening keynote address at Develop Brighton, which began yesterday in the seaside city. Amid a discussion of Gearbox's history, Pitchford revealed that his company has done some preliminary concept work on the next Duke Nukem game:
"I did not acquire the franchise merely so we could all experience Duke Nukem Forever. That was the toll to pay to give Duke a chance. That said, I liked that game," he said. "I got to see it from a slightly different perspective and it was marvellous to me."

"We've done some concept development [for a new game] and I think the challenges are there. Gearbox is very busy. I think the faster way is that a correct developer can become interested and we can work with them. I think it's a challenging problem. But, I'll tell you one thing. When it does happen, there's no doubt that the whole industry will turn its head and look."
In an ideal situation, Pitchford would like to hand off development duties for Duke Nukem 5 to another team. But if I had my way, I'd like it very much if Pitchford talked to MachineGames about this project, because their work on Wolfenstein: The New Order proves that they understand shooters from the 1990s.
Pitchford previously mentioned Duke Nukem 5 during the Gearbox Panel at PAX Prime 2011. This was just after the release of Duke Nukem Forever and Pitchford said that he would "soon" make an announcement about the next game in the series.
I guess when it takes 15 years to develop Duke Nukem Forever, four years for an announcement concerning Duke Nukem 5 could be considered "soon."
[Source: IGN]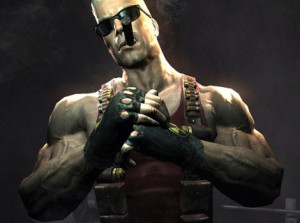 Gearbox CEO Randy Pitchford used his company's panel at PAX Prime to stand defiant against all the naysayers that thought Duke Nukem Forever was better left as vaporware. He admits the game isn't great, but he hopes that at least some of us had fun with it.
Pitchford also reiterated that the developer isn't done with Duke. The world's greatest hero will return someday and while Pitchford wasn't ready to talk about it yet, he did say that an announcement of a fully gearbox-developed Duke game will be happening soon.
"And then soon… I know that you guys figured out that, when Gearbox acquired the franchise, we didn't do it just to make sure we could all play Duke Forever, but because we wanted to make our own Duke game. Soon, we'll talk about that, but not today. [the crowd cheers]"
So with Brothers in Arms: Furious 4, Borderlands 2 and a new Duke Nukem game (possibly the rumored Duke Nukem Begins) it sounds like Gearbox has a lot of balls in the air… let's hope none of them turn blue.
[Source: Kotaku]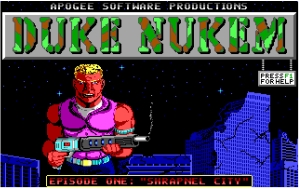 Who wants some?
The October 2011 issue of Official Xbox Magazine (via CVG) is spreading the rumor that Fable IV and Duke Nukem Begins are in the works at, respectively, Lionhead and Gearbox. Awesome news for fans of those franchises, but neither game is actually rumored to be in development, they've already been confirmed by the creators themselves.
According to OXM, Fable IV will appear in 2013 with a "proper, controller-based" game. But series creator Peter Molyneux already confirmed a "proper" Fable sequel back in March. Another Fable title, the Kinect-powered Fable: The Journey was announced at E3 and will be released in 2012.
Duke Nukem Begins has an even stranger saga. OXM relays the rumor that Gearbox will reboot the Duke Nukem franchise after they complete Aliens: Colonial Marines. But the game, then known as Duke Begins, was first revealed in a court filing when Duke Nukem Forever developer 3D Realms sued Take-Two. According to the court filing, the game was canceled, but Take-Two CEO Strauss Zelnick and Gearbox CEO Randy Pitchford have both confirmed more Duke Nukem games are on the way. So why not start with the already begun Duke Nukem Begins?