All Articles:
Dynasty Warriors 7: Xtreme Legends

This week's PlayStation Store update is very thinky and very shooty. There's definitely something for everyone… whether you love to use your head or shoot people in theirs.
The thinky side includes Child of Light (PS3, PS4), Ubisoft's side-scrolling RPG; Daylight (PS4), Atlus' procedurally-generated horror game; and Yu-Gi-Oh! Millenium Duels (PS3), the latest game in the popular CCG series.
The shooty side is a bit more full with vertically-scrolling shooter Raiden IV: Overkill (PS3), another game adaptation of Rambo (PS3), and the puzzle-shooting of PSone Classic Bust-A-Move 4 (PS3). Also, thugs are prone to shooting at Spider-Man, so let's throw The Amazing Spider-Man 2 (PS3, PS4) in this category as well.
For those gamers who are looking for something completely different, this week's final two releases don't fit in either category. Bandai Namco's JoJo's Bizarre Adventure: All-Star Battle (PS3) is a fighting game based on the JoJo's Bizarre Adventure manga series and Dynasty Warriors 7: Xtreme Legends (PS3) is the latest game in the hack and slash series.
More details on all of these games can be found after the break and a full rundown of this week's new game add-ons can be found at the PlayStation Blog. (more…)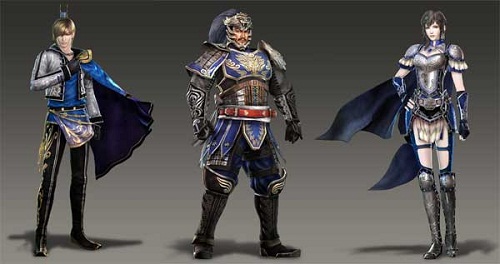 Dynasty Warriors 7 will still be warm on the shelves when Dynasty Warriors 7: Xtreme Legends comes out for the PS3 November 15.
The standalone Xtreme Legends edition will feature new gameplay modes and enhanced weapons for the player to unlock. Guo Jia and Wang Yi are among some of the new characters being added to the game. An interesting feature is that if you pop in your Dynasty Warriors 7 disc, you will get a powered-up version of the original Dynasty Warriors 7 Story and Conquest modes.
Time to break out your favorite characters again to power up your weapons with magic and storm your way through some ancient Chinese Dynasties.