All Articles:
E3 2013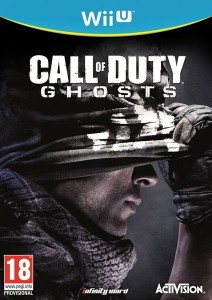 Infinity Ward's Mark Rubin talked about the Wii U version of Call of Duty: Ghosts with such conviction during E3 2013 that everybody assumed it was in development. Apparently, that's not entirely accurate.
Last week, he told GameSpot: "[The Wii U version] is probably in the next-gen bin. We're not actually talking about Wii U yet because we want to keep it mysterious."
Now, speaking to GamesIndustry International, Rubin has revealed that he doesn't know if a Wii U version of the game is even in development: "Ha! You know that's funny, because I don't even know the answer to that. I swear to God, I don't. I was trying to say in the interview [that] I really don't know and I'm not supposed to talk about it. I'm not supposed to talk about the fact that I don't know."
When you think about it, it's astounding that these very different statements came from the same person. Regardless of what Rubin told GamesIndustry International, a Wii U version of the game can only be "mysterious" if it's actually in development. Otherwise, why get people's hopes up? So officially, Activision and Infinity Ward have nothing to announce concerning Call of Duty: Ghosts on the Wii U. Unofficially (and logically), a Wii U version of the game is clearly in development. Glad we could clear that up.