All Articles:
Edge of Twilight: Horizon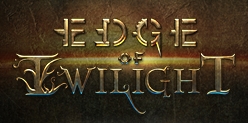 Edge of Twilight is a steampunk fantasy adventure game that has been in the works for a long time. Originally announced in 2007 (and in development well before that), the game was thought to be canceled last year.
But it looks like Edge of Twilight might be breaking for the dawn soon as developer Fuzzyeyes has announced the game will be coming to the PS3 and Xbox 360 in Summer 2013. Not only that, but they've also confirmed that an iOS spinoff, Edge of Twilight: Horizon, will be available as a free download on the iTunes App Store soon.
Sadly, the PC version of Edge of Twilight appears to have actually been canceled as no mention of it was included in the most recent PS3/Xbox 360 announcement.