All Articles:
Elite: Dangerous

This week's New Retail Releases report is packed full of remakes, sequels, and spinoffs, which is perfect for the start to a likely lazy Summer…
Let's start things off with Crash Bandicoot N. Sane Trilogy, a compilation of the first three games in the series, now remade for the PS4. Crash Bandicoot, Crash Bandicoot 2: Cortex Strikes Back, and Crash Bandicoot: Warped helped put the original PlayStation on the map, and now's a great time to play them again.
Also available this week is a pair of spinoffs to two very Japanese franchises. First up is Sega, who will launch Valkyria Revolution on the PS4 and Xbox One, and add real-time combat to the franchise for the first time. Meanwhile, NIS America will deliver a side-story in the sprawling Danganronpa saga with Danganronpa Another Episode: Ultra Despair Girls on the PS4.
NIS America will also bring RPG Maker Fes to the 3DS this week. Players won't be required to have any programming skills, but they'll be able to create (and share) their own RPG all the same.
Finally this week, two long-forgotten franchises will return to store shelves. Codemasters will zip around the house with the diminutive automobiles from Micro Machines World Series for the PC, PS4, and Xbox One. And the famed Elite series will fly again thanks to Elite Dangerous: Legendary Edition on the PS4 and Xbox One.
You can read up on all of this week's new releases after the break. (more…)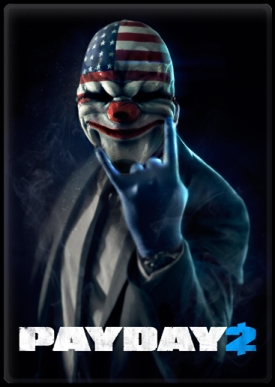 This week's Xbox Games Store update is a big one for Microsoft as the consolemaker has begun offering "Xbox Game Preview" titles for download on the Xbox One. This Steam-like service gives Xbox One owners the chance to support developers by purchasing in-development games. In return, gamers get to play these games before anyone else. Two Xbox Game Preview titles were added to the Xbox storefront earlier this week… Elite: Dangerous and The Long Dark.
Elite: Dangerous, the fourth game in the very influential Elite franchise, is in the works at Frontier Developments. After acquiring a small starship, players will make their way across a "futuristic cutthroat galaxy" in a deep spacefaring simulation. Meanwhile, The Long Dark is bit more earthbound as players will attempt to survive in the frozen wilderness.
Outside of the Xbox Game Preview program, Overkill released Payday 2: Crimewave Edition for the Xbox One this week. Overkill's cooperative heist simulation was originally released for the Xbox 360 in 2013, but the Crimewave Edition comes bundled with all previously-released downloadable content and an enhanced graphics engine.
More information on all of these games can be found after the break. (more…)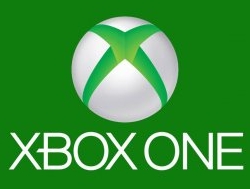 Beginning today, Xbox One owners will be able to purchase in-development as part of Microsoft's Xbox Game Preview program. Similar in style to Steam's Early Access program, Xbox Game Preview will allow developers to put unfinished games on the Xbox Games Store and players will be able to purchase. However, to avoid abuse of the system, Microsoft is asking all developers to create a demo version of their game so players can try before they buy.
For now, the program is launching with just two games. Elite: Dangerous, a spaceship simulator from Frontier Development, and The Long Dark, a survial game from Hinterland, will both be available beginning today within a special Xbox Game Preview section of the Xbox Games Store.
More games will be added to the Xbox Game Preview program in the future, including Might and Delight's Shelter and Bohemia's DayZ.