All Articles:
F1 2011
The first glimpse at the gameplay of the anticipated F1 2011 has arrived. New gameplay mechanics such as wheel to wheel racing, improved garage, paddock, pit lane and Parc Fermé cinematics are all shown off and looking pretty good. F1 2011 releases for PC, Xbox 360, and PlayStation 3 on September 23.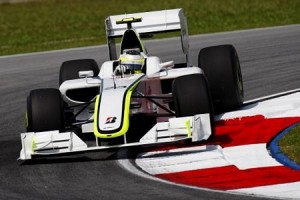 Fans of the Formula 1 breed of motor sport can rest easy knowing that F1 2011 has narrowed its release date down to this September. Developed by Codemasters Birmingham, this comprehensive sim features every racer, team, and circuit from the 2011 Fia Formula One World Championship. The game is currently slated for PC, Xbox 360, and PS3, but Codemasters also confirmed the game is in development for the Nintendo 3DS and Sony's Next Generation Portable (NGP/PSP2). These versions may be more than gimped ports, as each will "take advantage of the new platforms' unique capabilities." No official date for the handhelds has been confirmed.
You can get a chance to preview the game early by uploading a video on YouTube asking a question for the development team. Tubers submitting the best questions, as judged by the team, will be invited out to Birmingham in May to check out the game and be taped for a developer diary. Sounds like a pretty great opportunity.