All Articles:
Falling Skies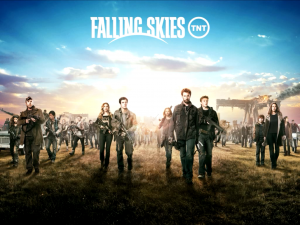 Fans of the TNT science fiction show Falling Skies will be happy to know that Little Orbit will soon be turning the show into a video game. The show will be made into a tactical strategy RPG, and will be released on the PC, PS3, Wii U, and Xbox 360 as a digital download.
President of Little Orbit, Matt Scott, said "Our goal for Falling Skies is to recreate the humanistic elements from the television series so that players can grow with the characters as they play through intuitively designed strategies… We want to bring that same character driven storyline derived from the series to the game all while making it easy to navigate for every player."
The game will allow players to see all of their favorite characters from the show, and will allow them to play in "a never-ending list of missions" in their fight against the aliens. There will be hundreds of unlockable skills and character upgrades, as well as dynamic enemy AI and map randomization.
The Falling Skies video game is scheduled to be out this Fall. Hit the jump to view the full press release. (more…)