All Articles:
Family Guy: Back to the Multiverse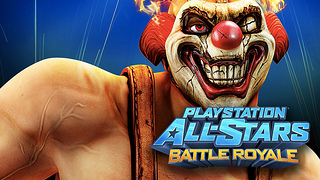 PS3, Vita, and PSP owners will have a lot to be thankful for this week as Sony has added more than a dozen games to the PlayStation Store in an attempt to steal some of your Black Friday dollars.
Leading the way are a trio of PS3 Full Games that includes mascot brawler PlayStation All-Stars: Battle Royale, artistic sequel Epic Mickey 2: The Power of Two, and the cartoonish chaos of Family Guy: Back to the Multiverse. PlayStation All-Stars is also available to download on the Vita.
But there's even more to be thankful for, including…
The final episode of Telltale's The Walking Dead adaptation, "No Time Left."
Doom Classic Complete, a PS3 compilation that includes Ultimate Doom, Doom II (plus "The Master Levels"), and Final Doom.
A Vita-exclusive remake of Persona 4, subtitled "Golden."
The wild Grasshopper Manufacture shoot 'em up Sine Mora (on PSN and Vita).
The Vita remake of Sega's cult classic, Jet Set Radio.
And that's still not everything that was added to the PlayStation Store yesterday. You can hint the break for more information on every new release or visit the PlayStation Blog for a list of this week's new game add-ons. (more…)