All Articles:
Family Guy Online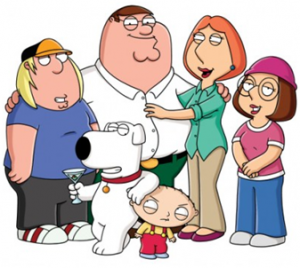 20th Century Fox has announced Family Guy Online today, a new MMO based on the popular television series. An open beta for this free-to-play, browser-based, 3D game will be launching later this year. Eager players can start customizing their own characters today at the game's website. You can then annoy your Facebook friends even more by posting your character directly to your Facebook page. Lucky fans attending San Diego Comic Con can make characters right there on the show floor, and can get limited edition Family Guy Online posters signed by the mayor himself, Adam West.
Fans can explore all of Quahog, from Spooner Street to the Drunken Clam, and interact with characters from the show, including the whole Griffin family and all of their wacky neighbors. You can choose to either go solo in a single-player experience or team up with your friends. Fans will also be happy to hear that the show's writers are a part of the development team.
The social online game production company, Roadhouse Interactive, is at the helm of development. Hosted on the Unity platform, the game will have "vibrant graphics," and "the flexibility of the platform will allow the game writers and developers to continuously evolve the game play and content."
I bet whoever made the call to bring Family Guy back on the air is celebrating right now.