All Articles:
Farpoint
PlayStation Europe definitely kicked the year off right after they unveiled a new video highlighting the many exclusives coming to the PS4 in 2017.
In addition to games such as Gran Turismo Sport, Horizon: Zero Dawn, and the PaRappa The Rapper remaster, the sizzle reel also includes a glimpse of Quantic Dream's Detroit: Become Human, which had previously been tagged with a "TBA" release date.
Here's the full list of games featured in the video:
Coming to PS4 in 2017

Detroit: Become Human
Drawn To Death
Dreams
Farpoint
Gran Turismo Sport
Gravity Rush 2

(January 20)

Hellblade
Horizon: Zero Dawn

(February 28)

Knack 2
Matterfall
MLB The Show 17

(March 28)

New Hot Shots Golf
Nex Machina
Nier: Automata

(March 7)

Nioh

(February 7)

Persona 5

(April 4)

PaRappa The Rapper
Pyre
Starblood Arena
Uncharted 4: The Lost Legacy
Wipeout: Omega Collection
World of Warriors
Yakuza 0

(January 24)
The first big event of the 2017 "Video Game Calendar" will be PAX South, which will be held in San Antonio beginning on January 27. We'll surely hear more about at least a few of these games then.
Posted in

News, PS4
Tagged

Detroit: Become Human, Drawn to Death, Dreams, Farpoint, Gran Turismo Sport, Gravity Rush 2, Hellblade, Horizon: Zero Dawn, Knack 2, Matterfall, MLB The Show 17, New Hot Shots Golf, Nex Machina, Nier: Automata, Nioh, PaRappa the Rapper, Persona 5, Pyre, Starblood Arena, Uncharted 4: The Lost Legacy, WipEout Omega Collection, World of Warriors, Yakuza Zero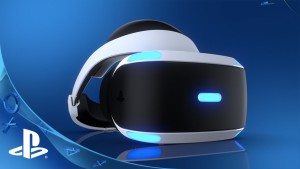 Sony's next big thing, the PlayStation VR, made a splash during their 2016 E3 Press Conference. Firstly, the consolemaker announced that the virtual reality headset will be released on October 13, 2016 at a price point of $399. Sony also showed off several trailers for upcoming VR projects, including a few surprises.
So be sure to take a look at trailers for Batman: Arkam VR, the first person shooter Farpoint, Here They Lie, and Star Wars: Battlefront – X-Wing VR Mission after the break. (more…)