All Articles:
FIFA 18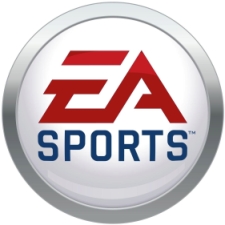 Representatives from Electronic Arts took the stage during Nintendo's Switch Presentation last month to confirm that the FIFA franchise would make its debut on the company's next console sometime this year.
Secrecy is nothing new for EA or Nintendo, but earlier this week, EA's Peter Moore told Gamereactor that the FIFA team at EA Canada is hard at work on a "custom-built" version of FIFA 18, which should launch this Fall alongside the PS4 and Xbox One versions of the game:
"Well, as we have said, we are custom-building a FIFA version for the Nintendo Switch," Moore said of the game. "It will be FIFA 18, and it will obviously be later this year when FIFA 18 comes out."

We also asked whether FIFA for Nintendo Switch would be a slimmed down version of the game we're getting on PS4 and Xbox One, closer to the old-gen versions still being made for PlayStation 3 and Xbox 360.

Moore answered: "What you have will be a custom built version for the Nintendo Switch from the FIFA development team in Vancouver."
The annual launch of the FIFA franchise typically takes place in late September, so prospective Switch owners should expect to see it on store shelves around then.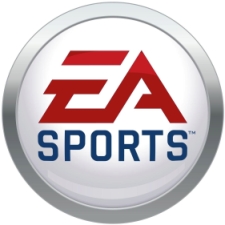 There's no need to panic… EA Sports will indeed release a full slate of sports simulations in 2017.
CEO Andrew Wilson shared the completely unsurprising news during EA's quarterly financial report earlier this week, and he seems particularly proud of the enhancements planned for FIFA 18, including an expanded new storyline for "The Journey":
FIFA 18 will build on the foundation we created with Story Mode this year, bringing players back to "The Journey" with Season 2, featuring new characters and new storylines. Our development team in Vancouver is delivering deeply innovative new experiences across this year's game, including an Ultimate Team, and creating the most emotionally immersive and connected FIFA we have ever produced.
Wilson also announced that development of the Madden franchise will finally transition to the Frostbite Engine with Madden NFL 18:
Our Madden NFL franchise will transition to the Frostbite Engine with Madden NFL 18, unlocking major visual advancements and new gameplay experiences that will excite dedicated Madden players, football fans, and sports fans overall.
The executive closed the EA Sports portion of his report with confirmation that EA Sports UFC 3 is set to be released sometime in 2017, while NHL 18 and the "all new" NBA Live 18 will be released in the Fall.
During Nintendo's Switch Presentation, several developers took the stage (both live and virtually) to announce games that they have in development for the new console. More than 80 games were confirmed to be in the works, and we here at Warp Zoned compiled a list of the games announced during the presentation.
We caught a few that we've seen before:
Dragon Quest X
Dragon Quest XI: In Search of the Departed Time
The Elder Scrolls V: Skyrim
NBA 2K18
Project Sonic
A few that are currently available or coming soon to other consoles:
Dragon Ball Xenoverse 2
Dragon Quest Heroes I & II
Farming Simulator 17
FIFA Soccer
I Am Setsuna
Minecraft: Nintendo Switch Edition
Minecraft: Story Mode
Rayman Legends
Skylanders Imaginators
Sonic Mania
Street Fighter II
Syberia 3
And a few brand new games that we should learn more about soon:
Atlus's Shin Megami Tensei V (Working Title)
Frozenbyte's Has-Been Heroes
Nintendo's Snipperclips: Cut It Out Together
Shin'in's FAST RMX
Square Enix's Project Octopath Traveler (Working Title)
Suda51's No More Heroes 3 (Working Title)
Super Bomberman R
And I know there's some I missed, so don't forget to watch the video!
Posted in

News, Switch
Tagged

Dragon Quest Heroes, Dragon Quest Heroes II, Dragon Quest X, Dragon Quest XI: In Search of the Departed Time, FIFA 18, Minecraft, Minecraft: Story Mode, NBA 2K18, Nintendo Switch Presentation, No More Heroes 3, Project Octopath Traveler, Project Sonic, Rayman Legends, Shin Megami Tensei V, Skylanders Imaginators, Sonic Mania, Street Fighter II, Super Bomberman R, Syberia 3, The Elder Scrolls V: Skyrim