All Articles:
FIFA Soccer 13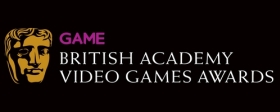 Journey and The Walking Dead continue to rack up nominations in the remaining "Best Games of 2012" competitions.
This time, the two titles have dominated their peers during the nominations phase of the 2013 BAFTA Awards. "The British Oscars" have been handing out their Games Awards since 2003 and thegamecompany's Journey leads the pack this year with nine nominations. Telltale's The Walking Dead wasn't far behind with seven nominations.
Both games are up for the coveted "Best Game" award, along with Dishonored, Far Cry 3, FIFA Soccer 13, and Mass Effect 3.
They might not have earned a spot in the "Best Game" category, but many of 2012's other big hitters scored multiple nominations at the BAFTAs. Borderlands 2 received four nominations while Assassin's Creed III and Call of Duty: Black Ops II both received three.
The 2013 BAFTAs will be handed out on March 5. You can find the complete list of nominees after the break. (more…)
Posted in

Mobile, News, PC, PS3, Vita, Xbox 360
Tagged

Assassin's Creed III, Borderlands 2, Dishonored, Far Cry 3, FIFA Soccer 13, Halo 4, Journey, Mass Effect 3, The Walking Dead