All Articles:
Final Fantasy Agito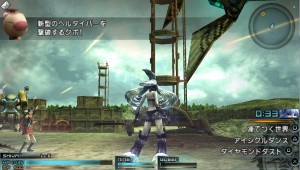 North American Final Fantasy fans can finally rejoice: Square Enix has announced that Final Fantasy Type-0 and Final Fantasy Agito are finally coming to our shores. Final Fantasy Type-0 was only available on the PSP in Japan, but will be coming to the PlayStation 4 and Xbox One remastered in HD. Final Fantasy Agito, meanwhile, will be coming to iOS and Android devices.
Hajime Tabata, Final Fantasy Type-0's director, said, "The voice of our Western fans was instrumental in the development of Final Fantasy Type-0, and we're very excited to release this title soon… The new PlayStation 4 system and Xbox One gaming and entertainment platform have really helped to re-envision this dynamic and turbulent world of Orience [the setting of both games]."
Neither game has a confirmed release date yet, though Square Enix did say that Final Fantasy Agito will be a free download with in-app purchases.
Hit the jump for the full press release. (more…)