All Articles:
Final Fantasy III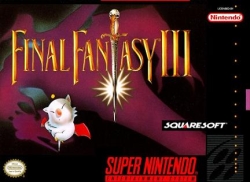 Are you ready to play one of the greatest RPGs of all-time in this week's Nintendo Download?
The Wii's Virtual Console plays host to Final Fantasy III (in actuality, the sixth game in the series) this week. The Super NES classic will be joined by the WiiWare release Big Town Shoot Out, a light gun western.
The 3DS' eShop will receive a single game this week, Kirby's Dream Land. Believe it or not, this Game Boy title was gaming's introduction to the pink puffball.
DSi owners will receive a quartet of new games this week (which are also available on the 3DS eShop) including Moto eXtreme, a motorcycle racing game; Hearts Spades Euchre, a card game collection; Boardwalk Ball Toss, a bottle smashing game that's not rigged; and The Lost Town: The Dust, an overhead zombie shooter.
More information on all of these titles can be found in Nintendo's weekly newsletter.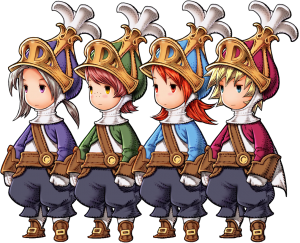 Amidst a sudden burst of uncharacteristic coherence, Square Enix recently announced that Final Fantasy III is joining Final Fantasy Tactics: War of the Lions as being currently in development for the iPhone. No further details were given, and many are curious if this will be in the style of the FFI & II iPhone games or if it'll be a port of the Nintendo DS version. The latter would be considerably delightful, as the entire game was designed to be playable using the touchscreen. Expect FF3 to join the App Store later this year.
Oh, The Invincible is the name of the airship from FF3, in case you didn't realize.