All Articles:
Final Fantasy V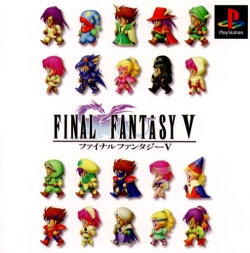 Instead of spending this week eating turkey and shopping for bargains, you could spend it in front of your TV engrossed in one of the greatest RPGs of all time. And thanks to Square Enix, you can do it from the comfort of your PS3 as the publisher has added Final Fantasy V to the PlayStation Store.
PSP gamers will get a chance to download Corpse Party, a supernatural adventure mystery involving murdered elementary school kids and "dozens of grisly, uncensored death scenes." Never sleep again kids! NBA 2K12 will also be available to download for the PSP.
If turn-based RPGs or watching nine-year-olds get slaughtered isn't your thing, a quartet of additional games have been added to the PlayStation Store:
PSN Games
Who Wants To Be A Millionaire ($9.99)
The final answer is "multiplayer fun!" with Millionaire on your PlayStation 3 system. Try to win $1,000,000 by correctly answering multiple choice questions, each worth increasing amounts of money. Seek help for stumper questions via "Ask the Audience", "Double Dip" or "Phone a Friend" lifelines.
Learning With the Pooyoos – Episode 2 ($8.99)
With the PooYoos, a merry band of adorable baby animals, children will have fun while learning the basics for his or her development: numbers, letters, space, colors and more.
PS3 Full Games
Ratchet & Clank: All 4 One $59.99
Ratchet & Clank: All 4 One introduces 4-player co-op to the franchise for the first time. Play together online or offline as the greatest heroes (and villain) in the universe form the unlikeliest team in this humorous adventure blending high-powered gameplay with astounding cinematic visuals.
Call Of Duty 4: Modern Warfare ($19.99)
Call of Duty 4: Modern Warfare arms gamers with an arsenal of advanced and powerful modern day firepower and transports them to the most treacherous hotspots around the globe to take on a rogue enemy group threatening the world.
Hit up the PlayStation.Blog to learn more about these games, a huge Fall Sale, and all of this week's new game add-ons.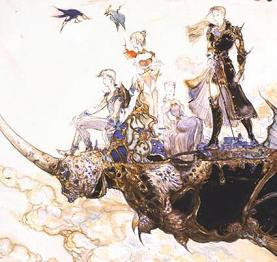 We caught word a little more than a week ago that Final Fantasy V was being brought to the PSN with some additional cutscenes. It seems the European PlayStation Store has updated, bringing FFV to the PSOne Classics section.
First Vagrant Story, now this? Someone at SCE Europe must have a good connection at Square Enix. Maybe Sir Howard Stringer is a big fan of Ex-Death… Oh well, hopefully it just means we can expect it next week. If not, our PSPs can be occupied with Final Fantasy IV: The Complete Collection, coming out next Tuesday.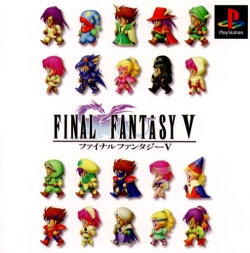 Square Enix's European arm has announced that Final Fantasy V will be coming to the PSOne Classics Store soon as a special PSN-exclusive edition.
Final Fantasy V on the PlayStation Store will be based on the PSOne version (with its Active Time Battle system) that was released as part of the Final Fantasy Anthology. Even though that version of FFV is playable in your PS3, Square Enix is adding "all-new [and exclusive] CG cinematic sequences" to the game in hopes of encouraging PS3 owners to buy the new PSN version. As with all PSOne Classics, it'll also be playable on the PSP.
An American release has yet to be announced, but I'm sure one will be announced sooner or later.