All Articles:
Fortified Zone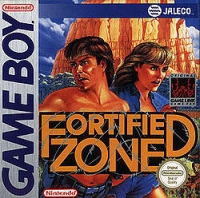 Nintendo has unleashed the latest Nintendo Download and it is chock full of Virtual Console goodness on the 3DS eShop.
The service will be receiving two Game Boy classics today: the run-and-gunner Fortified Zone and the puzzler Qix.
3DS owners will also have access to the four games being added to the DSiWare Shop today. They include Jewel Keepers: Easter Island, a match-3 puzzler; Make Up & Style, a makeup artist sim; Farm Frenzy, a farming sim; and Roller Angels, an insanely colorful platformer.
Nintendo didn't forget Wii owners eithers as the WiiWare service will receive Just Jam, a rhythm game that lets you "mix, match and lay down your own tunes."
More information on all of these titles can be found at the Nintendo Download weekly newsletter.