All Articles:
Fruit Ninja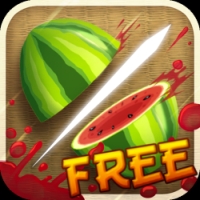 For those of you who don't have an iPhone, you can now get Fruit Ninja for free on the Android Marketplace.
Have a vendetta against fruit? Look at it all just sitting there in the supermarket. It needs to be taught a serious lesson. That's what the developer Halfbrick thought when they created Fruit Ninja, the wildly popular mobile app centered around ninjas and visceral sprays of juice. With unlockable backgrounds and blades, the fun and zen like trance you can receive is unending.
Free is good. Free is nice. Thanks, Halfbrick.