All Articles:
Galaga Legions DX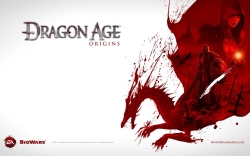 It's Tuesday and Sony has added three new games to the PlayStation Store today.
Leading things off is a downloadable version of BioWare's Dragon Age: Origins ($29.99). Also available this week is Namco Bandai's Galaga Legions DX and THQ's Warhammer 40000: Kill Team ($9.99 each).
PlayStation Plus subscribers will also be treated to a good week as the PSN game Crash Commando and PSone Classic Destruction Derby are both available for free.
A complete list of all of this week's additions to the PlayStation Store can be found at the PlayStation.Blog.

Microsoft plans to add three new games to the Xbox Live Arcade tomorrow. They include…
Half-Minute Hero: Super Mega Neo Climax – A high definition remake of the popular PSP game that condenses your average RPG down to thirty second bites. (800 Microsoft Points)
Galaga Legions DX – The latest title in the "Namco Generations" series, it brings the neon-infused visuals and chaotic gameplay updates to Galaga that gamers last experienced with Pac-Man: Championship Edition DX. (800 Microsoft Points)
Backbreaker Vengeance – 505 Games' football game gets a downloadable version that focuses on the popular Tackle Alley minigame. (1200 Microsoft Points)
It's a good week to be an XBLA player.