All Articles:
Galak-Z: The Dimensional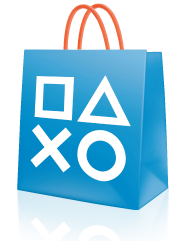 Just a handful of new games were added to the PlayStation Store this week, and it's just as well, because a flurry of Gamescom announcements will suck up all the digital ink anyway.
The biggest game added in this week's Store update is the latest PSN Play selection, Galak-Z: The Dimensional. A "tough" and "tactical" side-scrolling shooter with an anime twist for the PS4, Galak-Z also throws in some roguelike elements and a few mechs for good measure.
The rest of this week's new releases, all of which are available for the PS4, include a healthy mix of unique titles:
Yu-Gi-Oh! Legacy of the Duelist, the latest CCG from Konami based on the popular Yu-Gi-Oh! anime.
Submerged, a third-person exploration game that takes place within a mysterious sunken city.
The Castle Game, a medieval tower defense game.
AeternoBlade, a side-scrolling action RPG that was originally released for the 3DS and Vita.
Boggle, the classic word game… now with a bunch of new modes.
Trans-Galactic Tournament, a "fast-and-furious" overhead multiplayer battler.
More information on all of these games can be found after the break. And a complete rundown of this week's new game add-ons and discounts can be found at the PlayStation Blog. (more…)

This year's PAX Prime was one of the best gaming experiences I've ever had. And even with four days, I still didn't get a chance to play everything – or even see everything. Lines were long, crowds were huge, and once I got started in on a good game, I wanted to play it as much as I could. We were originally only going to award ten games, but by Monday, we couldn't narrow it down, so we ended up adding in two more. Here is the PAXpocalypse List for PAX Prime 2013 – the twelve games we'd love to be stranded with if this little convention in Seattle was the end of the world. And they're in alphabetical order… because that's how it's done when you can't pick favorites. (more…)