All Articles:
Game of Thrones Season 2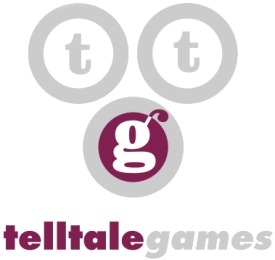 Have you been looking to break into the video game industry? And do you love Telltale Games and their unique catalog of story driven titles? Then this news is for you.
Telltale Games recently updated their Jobs page and added a number of new open positions for some of the company's future projects.
Want to make great games with fun people? Telltale is redefining the way the games industry works, and we're looking for some new team members to help us forge the way. If you're looking for a fast-paced, creative environment where the work you do will make a difference, we'd like to talk to you. Here are the positions we're hiring for right now.
Telltale's Eric Stirpe offered some advice for applicants on Twitter, but the developer is also searching for new Animators, Character Modelers, Front-End Developers, Voice Directors, Brand Managers, Programmers, and much more. But with so many new job openings, it's very likely that Telltale is working on several new games. The question is, what?
Guardians of the Galaxy is expected to arrive "soon," but so far, no release date has been announced. They are also working on Game of Thrones: Season 2, though we haven't heard a peep about it since the first season ended. So it's possible they could be hiring for work on either of the aforementioned games.
So it looks like Telltale has another huge batch of unannounced titles in the works. But right now, there's only two ways to find out what they're up to. You can try your hand at getting in on the ground floor by applying to one of their open positions. Or, you can wait for their next big announcement, whenever that may be.

Telltale's Game of Thrones adaptation came to a bloody end earlier this week with the release of The Ice Dragon, the sixth, and final, episode of the series. But there is hope for the future as players will get to continue the story of House Forrester sometime soon as the developer recently confirmed they're currently working on Game of Thrones Season 2.
Telltale's CEO, Kevin Bruner, recently broke the good news during an interview with The Hollywood Reporter:
The Hollywood Reporter: "The Ice Dragon" ends with bloodshed and heartbreak for House Forrester, and also ends without resolution to many major stories. Is it safe to assume that these cliffhangers will be resolved in a second season?

Telltale's Kevin Bruner: When we initially announced the series in 2013, we let everyone know this would be a multi-title, multiyear partnership with HBO. After this week's finale, I'm pleased to officially confirm that there will be a second season of Telltale's Game of Thrones series and that it's currently in development.

The questions left on the table at the conclusion of season one — who survived and who didn't — as well as all the other choices you made play a huge role in the second season. We've been planning the second season all along, but I really shouldn't be revealing more than that.
Game of Thrones fans would be well served by clicking through to the full interview as Bruner has a lot to say about Season One. The executive provides a lot of juicy details about the creative process behind Telltale's Game of Thrones game, and if you were a fan of the episodic series, it's well worth a read.