All Articles:
Gargoyle's Quest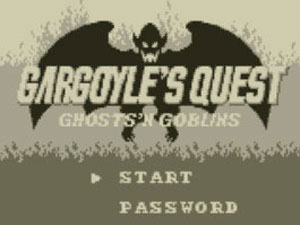 Nintendo has released their weekly Nintendo Download update and the Game Boy classic Gargoyle's Quest leads this week's new games. The first adventure of Firebrand (unless you count his villainous turn in Ghosts 'n' Goblins) will be joined by one Virtual Console release and a trio of DSiWare games.
Originally released on the Super NES, The Ignition Factor is considered one of the best firefighting games of all time. It's the lone addition to the Wii Shop Channel this week.
The new games on the DSiWare Shop are actually two new games and one new productivity application. The games include Magical Whip: Wizards of the Phantasmal Forest, a side-scrolling platformer and Let's Create! Pottery, a pottery-making sim. The productivity app is simply titled Calculator, and as you may have guessed, it turns your DSi/3DS into a calculator.
More information on all of these games can be found at the Nintendo Download weekly newsletter.