All Articles:
Gauntlet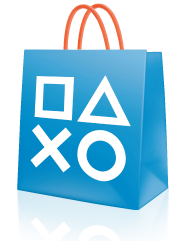 Sony's annual PSN Play promotion comes to the end this week with the release of Everybody's Gone to the Rapture, a game from The Chinese Room that depicts "very British apocalypse." But there are plenty of other new releases available this week as well, including…
Gauntlet: Slayer Edition brings an updated version of Arrowhead's franchise reboot (and all its co-op monster-slaying) to the PS4 for the first time.
Toy Soldiers: War Chest (PS4) is the third game in Signal's strategic toy-battling franchise and the first to include armies based on G.I. Joe, He-Man: The Masters of the Universe, and Assassin's Creed II.
Goat Simulator, and its unique brand of open world insanity, makes its way to the PS4 and PS3 for the first time.
Starbreeze's Brothers: A Tale of Two Sons also makes the jump to the PS4 this week.
Finally, the PS4 ports of Prototype and Prototype 2 are now available separately.
More information on all of these titles (and a few other new releases) can be found after the break. And, as always, a full rundown of this week's new game add-ons and discounts can be found at the PlayStation Blog. (more…)